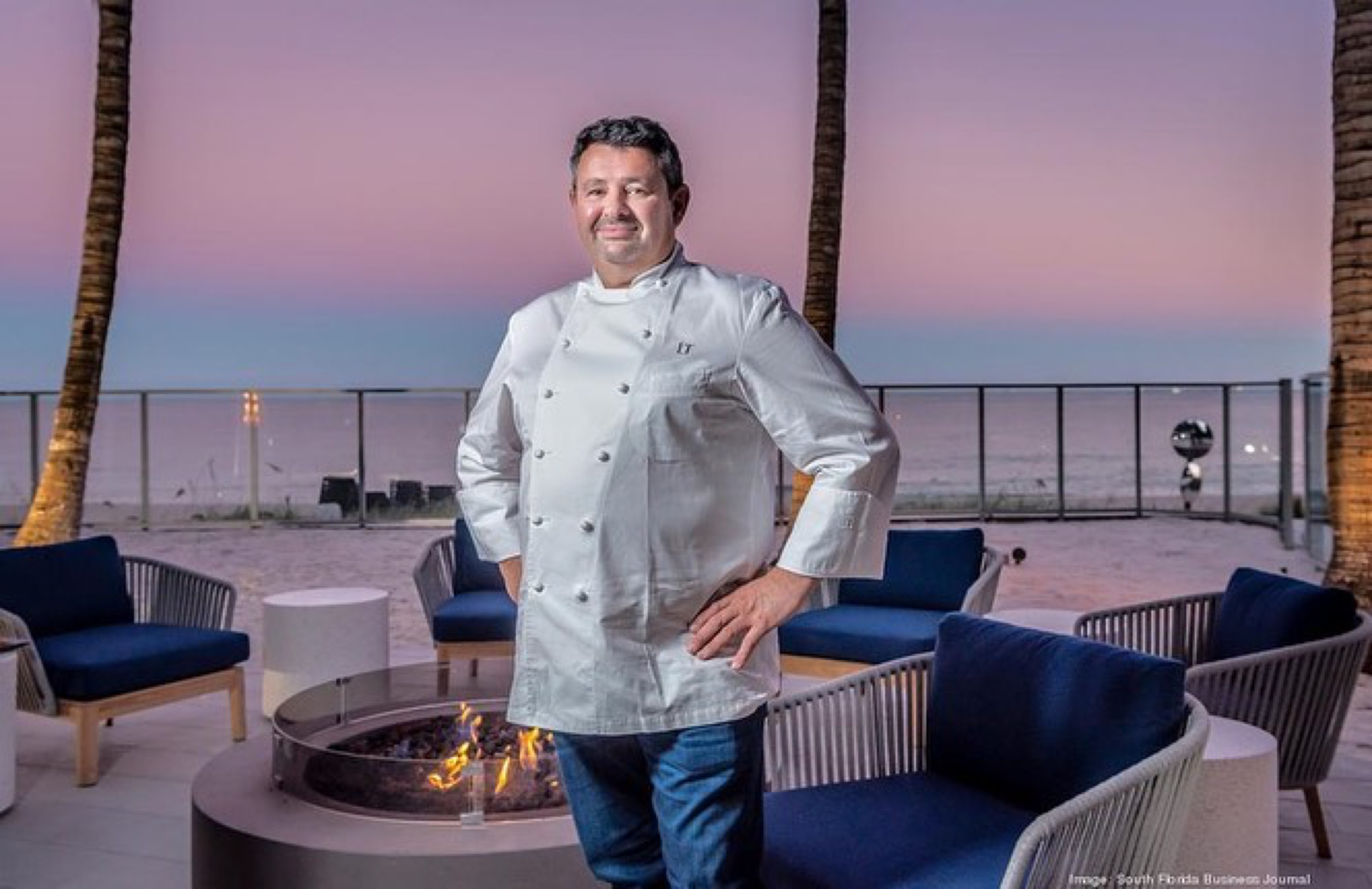 DUNE by Laurent Tourondel
NOW OPEN!
Auberge Beach Residences & Spa's Restaurant, DUNE, Reopens
As of November 30, 2021, the oceanfront restaurant at Auberge Beach Residences and Spa in Fort Lauderdale has officially reopened under new ownership led by Michelin-starred Chef Laurent Tourondel. According to South Florida Business Journal, Tourondel acquired DUNE in June 2021 and has completed extensive renovations. With a new interior and exterior, the restaurant encompasses a total 16,000 square feet including 5,000 square feet of outdoor area/dining and seats 170 with a booking capacity of 10 to 500 people for various events.
As reported by the South Florida Sun Sentinel, Tourondel signed Alfredo Paredes, the designer who worked with Ralph Lauren for 33 years, to rennovate Dune.
"We brought in a more modern take on an oceanside restaurant," Paredes told the South Florida Sun Sentinel. "The aesthetic of the interiors is uniquely inspired by the sea and sky of the natural landscape you see in South Florida and inspiration from my upbringing in Miami."

– Alfredo Paredes, Designer (Hagwood, R., 11/16/2021, South Florida Sun Sentinel)
DDUNE by Laurent Tourondel at Auberge Beach Residences & Spa, Fort Lauderdale
Enjoy an elevated experience where refinement, elegance and oceanfront dining is the order of the day!
THE INFO TO KNOW
Hours
Special happy hour menu served daily from 4 to 6 p.m.
Dinner service will begin at 5:30 p.m.
*Lunch and brunch service will start sometime this winter.